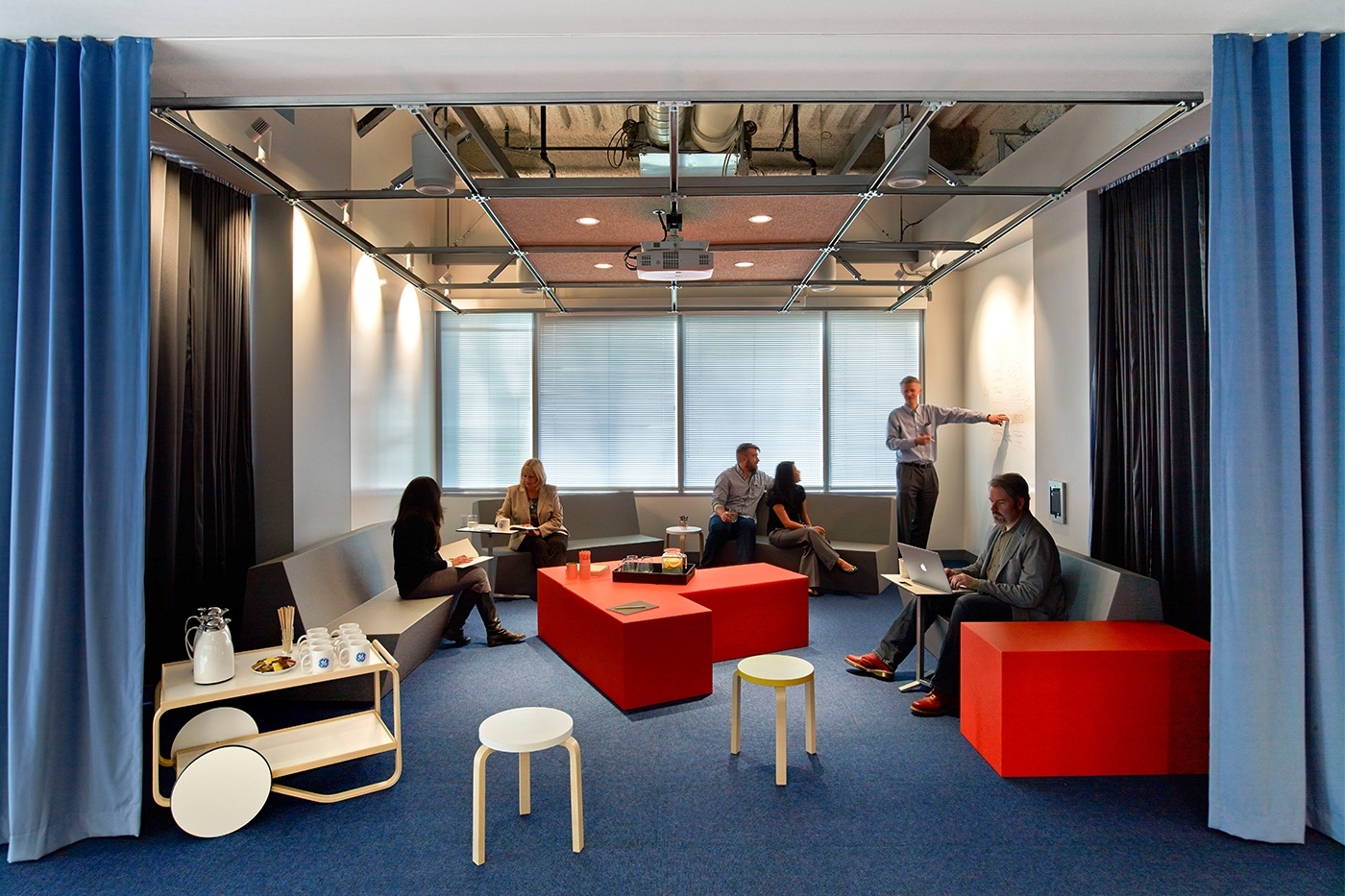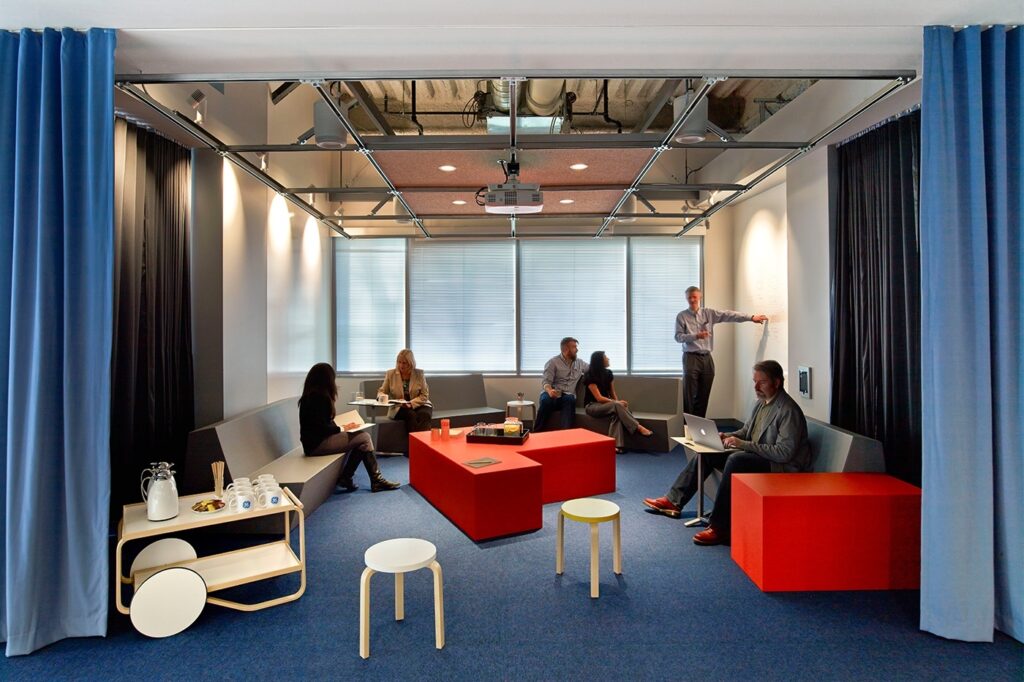 Ever feel like working from home just isn't cutting it anymore? The isolation and distractions are starting to take their toll and your productivity is suffering. Maybe it's time to get out of the house and join a coworking space. Coworking spaces are shared work environments where people from different professions can work independently or collaboratively. They provide an energetic environment that fosters creativity, networking, and productivity. In Gulberg, Lahore, there are several excellent coworking spaces with amenities like high-speed internet, private offices, dedicated desks, meeting rooms, and most importantly, a community of like-minded professionals. If you're looking for an affordable workspace with opportunities to connect and collaborate, a coworking space in Gulberg may be exactly what you need to reinvigorate your work routine. The next time you're feeling uninspired at your home office, grab your laptop and head to a coworking space. Your productivity and motivation will thank you.
The Benefits of Coworking in Gulberg
Coworking in Gulberg offers some major perks for freelancers and small business owners.
Access to a creative community. Surrounding yourself with other entrepreneurs and remote workers can spark new ideas and collaborations. You'll make valuable connections with people in complementary fields.
Flexible workspace. Need a private office one day and just a desk the next? Coworking spaces provide options to suit your needs each day. You can scale up or down as your business changes.
Business amenities. Get access to fast WiFi, printers, scanners, conference rooms, and more without the overhead costs. Many spaces also offer free or discounted business services like legal, accounting, and coaching.
Opportunity to learn. Coworking spaces frequently host educational and networking events. You'll have a chance to learn new skills, get advice from industry experts, find mentors, and stay on the cutting edge of trends in your field.
Work-life balance. For many solopreneurs, separating work and personal life can be a struggle. Coworking space gets you out of your home office or coffee shop and establishes a professional space for productivity. But it also provides a built-in community to socialize with during breaks.
Affordability. Coworking spaces offer flexible membership options at lower costs than a traditional office lease. You'll save money on rent, utilities, and office equipment while gaining access to amenities that help your business thrive.
Overall, coworking in Gulberg is an easy way for freelancers and entrepreneurs to gain a professional home base, tap into a collaborative community, and grow their businesses all at an affordable price. Give it a try!
Top Coworking Spaces in Gulberg to Check Out
Looking for a place to work that isn't your home office or crowded coffee shop? Coworking spaces are collaborative work environments where people from different professions can work independently or together. Gulberg has some great options if you want to get out of the house but still be productive.
Impact Hub is a popular spot, with private offices you can rent by the day or longer term, as well as open work areas and meeting rooms. They frequently host networking events and workshops. The vibe is creative and community-focused.
Daftarkhwan is another top choice, with 24/7 access, high-speed Wi-Fi, and printing/scanning services. They offer dedicated desks or drop-in options if you just need a place to work for a few hours. It has a minimalist, industrial feel and is especially popular with freelancers and startups.
If you're on a budget, check out Workville. They have very affordable rates for both dedicated and flexible desks, with additional amenities like showers, lockers, and an on-site cafe. It tends to attract a lot of students, entrepreneurs, and part-time remote workers looking for inexpensive shared office space.
Any of these spots would be a great place to get work done, meet like-minded professionals, or just escape the distractions at home. Coworking spaces in Lahore provide the productivity of an office environment with the flexibility of working wherever you want. Give one a try – your motivation and efficiency will thank you!
FAQs: Answering Common Questions About Coworking Space
What is a coworking space?
A coworking space is a shared work environment for freelancers, remote workers, and other independent professionals. Instead of working from home alone, you rent a desk or private office in a collaborative space with other like-minded people.
What are the benefits of using a coworking space?
There are several benefits to coworking:
Escape isolation and connect with other freelancers or remote workers. Coworking spaces facilitate networking and community.
Increase productivity. The dedicated work environment helps you focus better than at home.
Access amenities like fast Wi-Fi, printers, coffee, and meeting rooms.
Potential for collaboration. You may find new clients, partners, or mentors.
Flexibility. Most spaces offer part-time or drop-in options if you only want to cowork a few days a week.
How much does it cost?
Shared office spaces in Lahore pricing varies but typically ranges from $200 to $500 per month for a dedicated desk. Private offices are more, around $500 to $1500 per month. Many spaces offer part-time or day passes if you only want to drop in occasionally. The fees typically cover amenities like internet, printing, coffee, and access to meeting rooms.
Is coworking right for me?
Coworking spaces suit freelancers, entrepreneurs, remote workers, and startup teams. If you work independently and want to get out of your home office, coworking could be a great option. However, if you have employees, need a lot of private meeting space, or require a long-term lease, you may prefer a traditional office. The flexibility and community of coworking space in gulberg appeal to many solo professionals and small teams.
Conclusion
So there you have it, a few compelling reasons why you should consider joining a coworking space in Gulberg. The opportunities to network, collaborate, and grow your business are invaluable. Not to mention, getting out of your home office or coffee shop and into a dedicated workspace can do wonders for your productivity and motivation. Coworking spaces are the future of work, so why not get on board? Take a tour of a few spaces in Gulberg, find one that suits your needs and budget, and make the move. You'll be glad you did. Who knows, that chance encounter with the coffee machine could lead to your next big break! The possibilities are endless when you're surrounded by like-minded people chasing their dreams. What are you waiting for? Adventure awaits at your new coworking space in Gulberg!