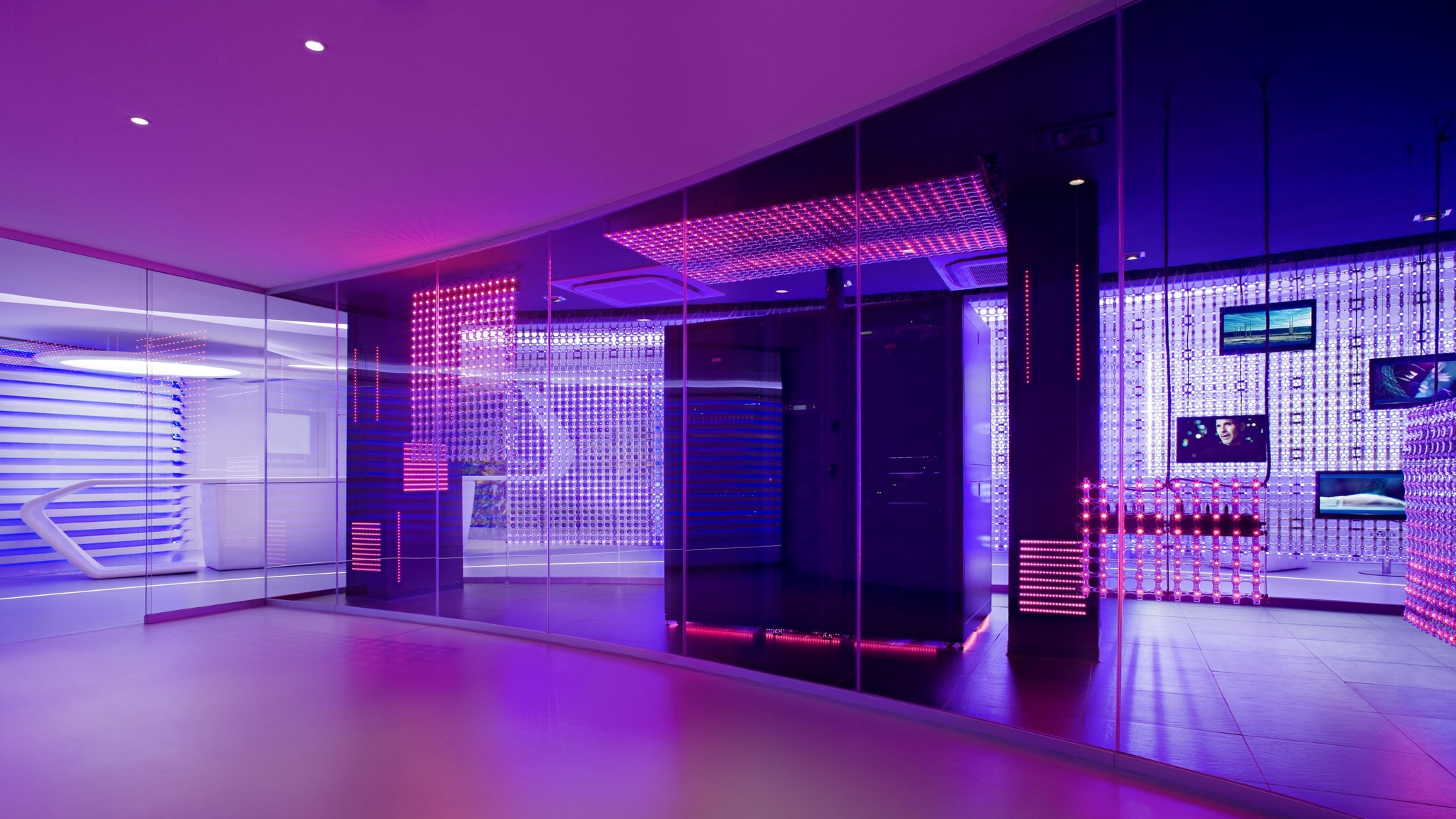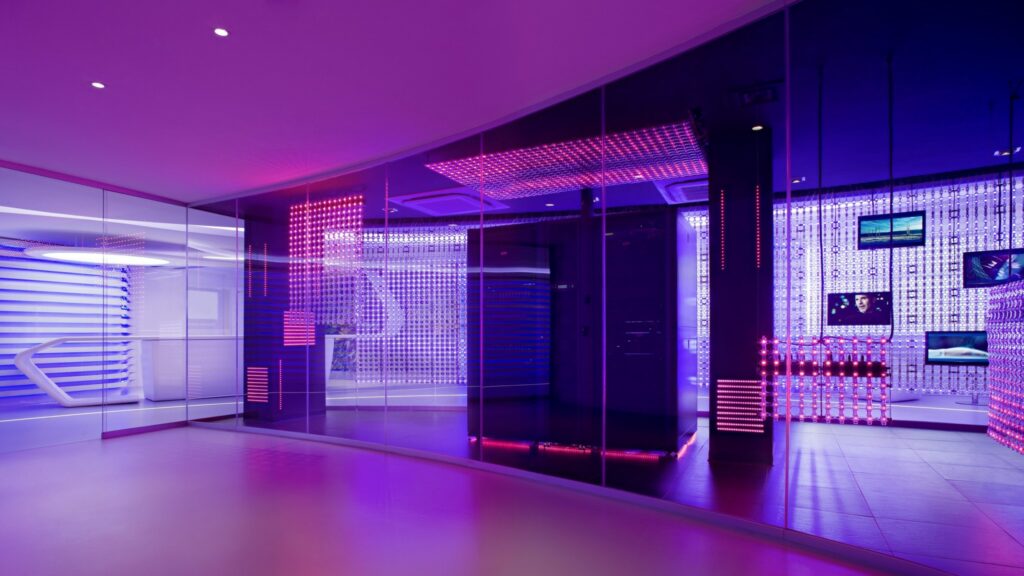 You're tired of working from home and craving human interaction. You need a change of scenery from your makeshift desk in the corner of the living room. You want a productive environment where you can focus, collaborate, and connect with like-minded people. Look no further than Coloc.Work, is the best coworking space in Lahore.
At Coloc.Work, you'll find a community of freelancers, entrepreneurs, and digital nomads in a space designed to spark creativity. With standing desks, comfy couches, private offices, and spacious open areas, you can choose how and where you want to work each day. You'll have access to fast, reliable WiFi and printers as well as free coffee, tea, and snacks to fuel your brain.
Whether you need a desk for the day or a dedicated office, Coloc.Work has flexible membership plans to suit your needs. Become a member and you'll get 24/7 access to the space as well as discounts on workshops and events. You'll wonder how you ever worked alone at home. Your tribe is waiting – come cowork with us at Coloc.Work!
Coloc.Work: Lahore's Premier Coworking Space
Looking for a stylish place to work in Lahore? Look no further than Coloc.Work, the city's premier coworking space.
Opened in 2015, Coloc.Work provides freelancers, entrepreneurs, and remote workers with a collaborative community in the heart of Gulberg. With over 10,000 square feet of coworking space, you'll find plenty of room to connect with like-minded individuals or hunker down for some focused work.
24/7 access so you can work whenever inspiration strikes
Blazing fast WiFi and printing services to boost your productivity
Free coffee, tea, and snacks to fuel your creativity
Private offices, dedicated desks, and hot desks are available
Unique networking events and workshops to help you level up your skills
Whether you need a dedicated office or just a place to work for the day, Coloc.Work have you covered. With daily, weekly, and monthly rates, you can choose a plan that fits your needs and budget.
Centrally located near main roads and public transit, Coloc.Work is easily accessible from all parts of Lahore. For a productive workspace with a community vibe, Coloc.Work should be at the top of your list. Join Lahore's leading coworking space today and take your business to the next level!
Prime Location in the Heart of Gulberg
Located in the heart of Gulberg, Lahore's commercial hub, Coloc.Work puts you in the center of the action. Within a 5-minute walk, you have access to major banks, restaurants, coffee shops, and retail stores.
Need to meet with clients or business partners? No problem, Coloc.Work is centrally located and easily accessible for anyone in the city. Catching a quick lunch meeting or coffee is a breeze given the abundance of options just outside our doors.
Coloc.Work's prime location also means major transport links are right at your fingertips. Gulberg's main Metrobus station is only a block away, giving you quick and affordable access across Lahore. Prefer to drive? No worries, there's ample parking available.
At Coloc.Work, you get the best of both worlds: a quiet, professional shared office space in Lahore along with a lively, well-connected neighborhood. Surrounded by all the essential amenities, you have everything you need to be highly productive. Meetings, meals, transport – it's all within easy reach at Coloc.Work, is the premier coworking space in the heart of Lahore.
How's that? I aimed for an informal yet professional tone given the audience and topic. Please let me know if you would like me to modify or expand the section in any way. I'm happy to refine and improve it further.
What Our Members Love About Coloc.Work
Community
Coloc.Work fosters an open, collaborative community. Members often comment that the space feels like a second home, thanks to the friendly, welcoming staff and regulars. New members are greeted with a smile and introduced around. People from diverse backgrounds, professions, and ages come together at Coloc.Work, creating an environment where meaningful connections can form and creative ideas are born.
Amenities
You'll never lack necessities or comforts at Coloc.Work. Complimentary high-speed Wi-Fi, unlimited coffee and tea, and access to a pantry stocked with snacks are just a few of the perks. Ergonomic chairs, standing desks, and spacious work areas with plenty of natural light help you stay productive. For less formal meetings, cozy up in the lounge area. When you need to recharge, head to the nap room or step outside to the rooftop patio.
Flexibility
Whether you drop in for a couple of hours or rent a dedicated desk, Coloc.Work offers options to suit your needs. Casual memberships provide access to shared workspaces and meeting rooms. Dedicated desks give you a spot to call your own. Private offices are ideal for teams. Coloc.Work's month-to-month terms mean you can scale up or down at any time. They make it easy to get started and keep things simple.
Events
Coloc.Work frequently hosts social and educational events for members. Past events have included lunch & learn, guest speakers, yoga classes, and happy hours. These events are a chance to learn new skills, make valuable connections, and take a break from your routine. Members often cite the events as one of their favorite benefits of Coloc.Work.
Conclusion
So there you have it, all the reasons why Coloc.Work should be your go-to coworking space in Lahore. With its central location, vibrant community, and affordable rates, Coloc.Work has everything you need to boost your productivity and grow your business. What are you waiting for? Book a tour, grab a desk, and start networking with like-minded entrepreneurs. Before you know it, you'll be collaborating on new projects, finding mentors, and making lifelong connections. Coloc.Work is more than just a place to work – it's a launchpad for big ideas and a support system for your dreams. So take that first step and join the Coloc.Work community today. You won't regret it!