5 Reasons a Coworking Space in Lahore Makes Sense for Your Startup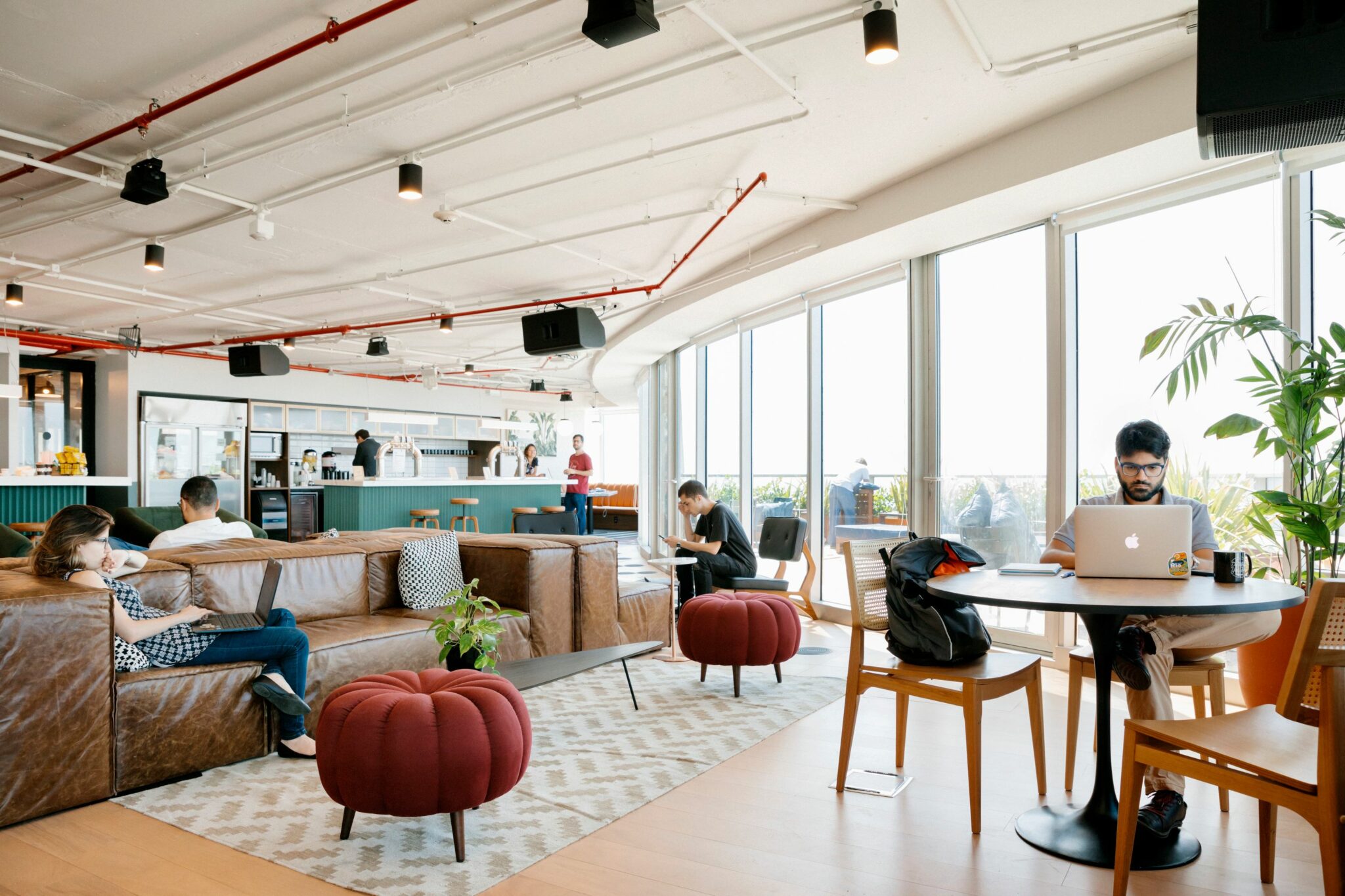 Coworking Space in Lahore Makes Sense for Your Startup
About half of Pakistan's businesses like to run out of their owners' homes. However, if your business is growing and you need to hire more people or meet with clients, then a coworking space in Lahore may be the best place. Also, it might be hard to separate work and home life, which makes burnout more likely.
When I first started working as a freelance writer, my home office worked well. But as my job grew, I started to get bored at home. It was way too quiet. I wanted to connect with real people and needed a more professional place to meet with clients.
I didn't have enough money to rent a separate office space, and my local coffee shop was too noisy for me to take calls and work on more complicated tasks.
Then, I found a better way: coworking.
Coworking spaces give freelancers, small business owners and their employees, and people who work from home a place to work together. The best thing about coworking spaces is how flexible they are. Each shared office space in Lahore has a different layout, such as a more open layout with desk rows and break-out areas or a more closed layout with fewer spaces for people to move around (with private offices and meeting rooms).
You can "hot desk," which means you can use any free desk, or you can pay a small fee for your workstation. You can also use a coworking space as a virtual office and set up meeting rooms. No matter how the office is set up, you and your employees will share office amenities and common areas, such as the kitchen. It is important to find a coworking space that fits with the business needs and values of your startup.
Coworking spaces have different ways to pay and different levels of commitment. Most places offer rentals on a monthly, weekly, or even daily basis.
Coworking Community
You can also join a coworking community that has been carefully built to improve your chances of success. For example, some coworking spaces are run in conjunction with business incubators, where you can get a variety of tools and services to help your business grow faster. However, you may have to apply to work in such places. Other places are good for businesses that focus on things like technology or art. Still, most coworking spaces are open to anyone who wants to use them.
There are both good and bad things about using coworking spaces. For example, traditional office space may be better if your startup needs privacy or if you want to design and change your workspace.
But if you don't mind sharing a few office amenities with other startups and entrepreneurs, a coworking space could be a great alternative for your business.
Here are five key reasons to consider coworking:
1. Improved facilities over your local coffee shop or home office
In a coffee shop or home office, noise and interruptions that have nothing to do with work could make it hard to be professional.
Coworking spaces have everything you need to be productive at work. Most places have a lot of electrical outlets, good furniture, a lot of desk space, and high-speed Wi-Fi connections as standard.
You also have more control over where you work than you would in a coffee shop. You can plug in your laptop and work with other people who share your interests, or you can rent a private office space if you need to be alone. Many places also have meeting rooms for when you need to talk to clients, and some have extra spaces like nap pods or breakaway areas so you can work in a variety of places.
A lot of coworking spaces also offer free tea, coffee, and snacks, which could be the last nail in the coffin for working in a coffee shop.
2. Coworking gives you a flexible and cost-effective solution
Traditional office space rentals might be the best option for your business, but they usually require a big financial commitment over a long period. Coworking space, on the other hand, lets your business stay flexible as it grows and changes.
You can use the space every day or every month, depending on what you need. When needed, people can rent out meeting rooms. You won't have to pay rent for a whole month ahead of time.
3. You will network on a whole new level
Coworking spaces are use by freelancers, entrepreneurs, and small businesses, so there are many chances to meet other people who are also trying to build a business.
Coworking spaces often help people from different communities meet each other. For example, a conversation at the water cooler can quickly lead to a work swap or the start of a new project. If you're a tech startup looking for a writer to help you make a great press release, a coworking space is likely where you'll find one.
Some coworking spaces also host events and give their communities a wide range of ways to meet other coworkers and people in the business world. Whether it's a couple of free drinks on a Friday, a yoga class, a lunch-and-learn, a high-profile product launch, or a symposium where you can learn new business skills, you may have the chance to learn something new and meet new people.
Many places also encourage their members to put on events to show off their skills and get the word out about their businesses. Such events are often promot by the space, and sometimes there will be professional community managers there to help you with everything you need to put on a successful event.
4. There's plenty of business-based advice available
A coworking space is the best place to get help with a new business. First, you have access to a group of employees with different backgrounds and skills who can help you come up with a challenge that is especially hard. Second, many venues are run by a group of passionate managers who can point you in the right direction, give you advice, and help you with logistics.
Some coworking spaces are also set up as accelerators and incubators. An incubator helps new and early-stage businesses grow, while an accelerator gives tools to help established businesses grow quickly. Whether you're looking for funding or a mentor, both can help you learn how to grow your business, depending on how far along it is and what it needs.
5. A coworking space will grow as your business grows
The ability to scale up is another benefit of a coworking space's ability to change.
A coworking space is likely to be more flexible and adaptable than renting an office, whether you need more space to handle a sudden increase in demand or need to hire more people to help you during busy times.
Your staff will also do better in a coworking space in Gulberg space. Research shows that coworkers think they have more control over their jobs, that their work has more meaning, and that they love the community aspect of coworking.