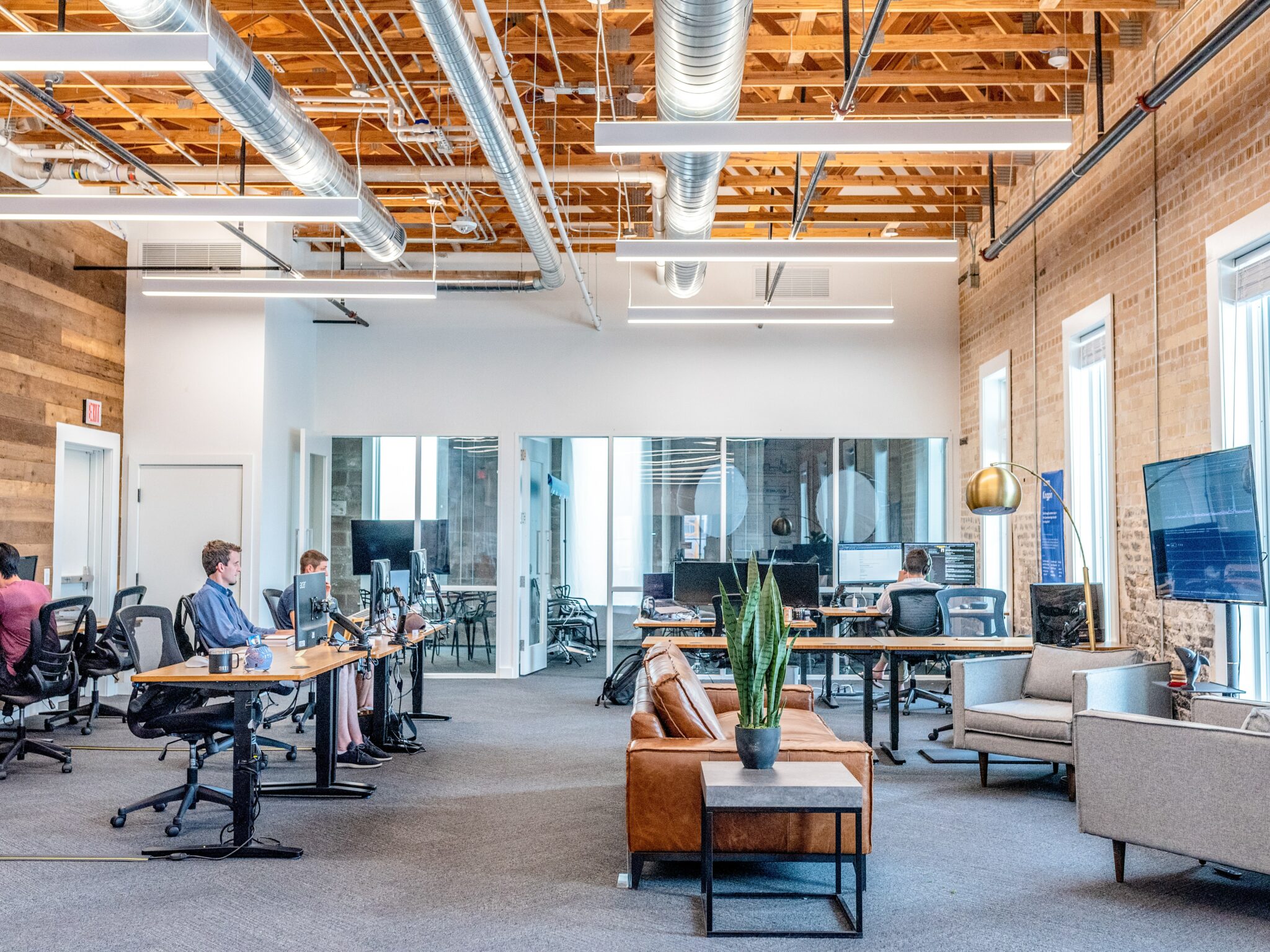 Coworking Space in Pakistan
Ever felt like your home office was too isolating but couldn't afford the exorbitant fees of a traditional coworking space? As a freelancer or remote worker in Pakistan, you need an affordable community space to thrive. Look no further than Coloc.Work. They're redefining the future of work in Pakistan and making coworking accessible to all.
Forget everything you thought you knew about coworking. Coloc.Work is creating a movement that's all about community, collaboration, and affordability. Their mission is to provide high-quality workspace and bring together Pakistan's top talent under one roof. But here's the best part—they won't break the bank. With hot desks starting at just PKR 5,000 per month, you'll get premium amenities and events at a fraction of the cost of other coworking spaces in Gulberg, Lahore.
In a world that's increasingly disconnected, Coloc.Work is bringing people together. They're fostering meaningful relationships and partnerships in their creative hubs across Pakistan. So if you're looking for an inspiring community where you can thrive as an entrepreneur or remote professional, Coloc.Work is the place for you. The future of work in Pakistan starts here.
Coloc.Work: Creating Community Through Shared Workspaces
Coloc.Work is redefining the future of work in Pakistan by creating community-shared office spaces in Lahore where people can connect and collaborate.
At Coloc.Work, you'll find open work areas, private offices, meeting rooms, and event spaces designed to spark creativity. But it's not just about the space – it's about the experience. Coloc.Work builds community by hosting regular social and networking events, mentorship programs, and skill-building workshops.
Becoming a member of Coloc.Work gives you access to a vibrant community of entrepreneurs, freelancers, and remote workers. You'll find your tribe and make valuable connections that can lead to new opportunities. Members often collaborate on projects, share resources, and support each other's business growth.
The spaces at Coloc.Work is thoughtfully designed with your productivity and wellness in mind. You'll have access to high-speed internet, printing, private phone booths, ergonomic furniture, and an on-site cafe. There are also lounges, game rooms, and outdoor patios where you can recharge when you need a mental break.
Memberships start at just PKR 5,000 per month and provide access to any Coloc.Work location. If you're ready to take your business or freelance work to the next level, Coloc.Work has the coworking space in Lahore and the community to help you thrive. Join the future of work in Pakistan!
Why Coworking Is the Future of Work in Pakistan
Coworking is the future of work in Pakistan, and Coloc.Work is leading the charge. Here are a few reasons why:
Flexibility. Coworking spaces offer flexible plans so you can scale your office space up or down as needed. This means lower risk and overhead for your business. At Coloc.Work, you can rent by the day, week, or month.
Community. Coworking connects you with a community of like-minded professionals. At Coloc.Work, you'll be surrounded by creative thinkers and innovators. Who knows, you might find your next client, collaborator, or co-founder!
Productivity. Studies show people who cowork report higher productivity and satisfaction. Coloc.Work's spaces are designed to inspire creativity and focus. You'll have access to fast Wi-Fi, private call booths, and an on-site cafe so you can minimize distractions and maximize output.
Cost savings. Sharing office space and resources with other businesses can significantly lower costs compared to a traditional office. At Coloc.Work, you'll save on things like rent, utilities, equipment, and administrative staff. More money in your pocket means more money to invest in growing your business.
Work-life balance. Coworking helps create separation between your work and personal life. When you leave a Coloc.Work space, you can truly unplug from your workday. And with flexible hours, you have more control over your schedule. Achieving a better work-life balance will make you a happier, healthier, and more productive person.
Coworking is redefining the future of work in Pakistan. At Coloc.Work, we're building a community and space where people can do their best work. What are you waiting for? Come cowork with us!
FAQ: Everything You Need to Know About Coloc.Work
What is Coloc.Work?
Coloc.Work is Pakistan's first premium coworking space. It provides flexible workspaces, private offices, and meeting rooms for entrepreneurs, startups, freelancers and remote workers.
What are the benefits of coworking at Coloc.Work?
Access to a creative environment with like-minded people. Surround yourself with other ambitious individuals.
Flexible options from dedicated desks to private offices. Choose what suits your needs.
Fast, reliable internet and IT support. Stay connected and productive.
Free coffee, tea, and snacks to fuel your work.
Networking opportunities. Connect with others and find new collaborators or clients.
Affordable and flexible plans. Pay only for what you need.
What locations does Coloc.Work have?
Coloc.Work currently has two locations in Karachi, Pakistan's largest city and economic hub:
Coloc.Work Gulshan: Located in the heart of Gulshan, Karachi's central business district.
Coloc.Work Bahadurabad: Situated in the educational hub of Bahadurabad, close to major universities.
How can I become a member?
Membership at Coloc.Work is easy. Simply choose your preferred location and membership plan on their website and fill out the online application. The Coloc.Work team will review your application and be in touch to schedule a tour of their coworking space in Gulberg, Lahore. Once you sign up, you'll have 24/7 access to your chosen workspace and be part of a community focused on productivity, creativity, and collaboration.
Conclusion
So there you have it, the inside scoop on why Coloc.Work is shaking up the coworking scene in Pakistan. They've created a coworking space where creativity and community come together, helping freelancers and entrepreneurs reach new heights. If you're looking to take your business or side hustle to the next level, Coloc.Work provides the perfect environment to thrive. With their focus on building genuine connections, learning from one another, and pushing each other to achieve more, you'll be joining a tribe of like-minded individuals all striving to do meaningful work. The future of work in Pakistan is collaborative, it's flexible, and it's happening at Coloc.Work. What are you waiting for? Ditch the home office or coffee shop and experience the magic of this reimagined coworking community. The opportunities are endless.